Description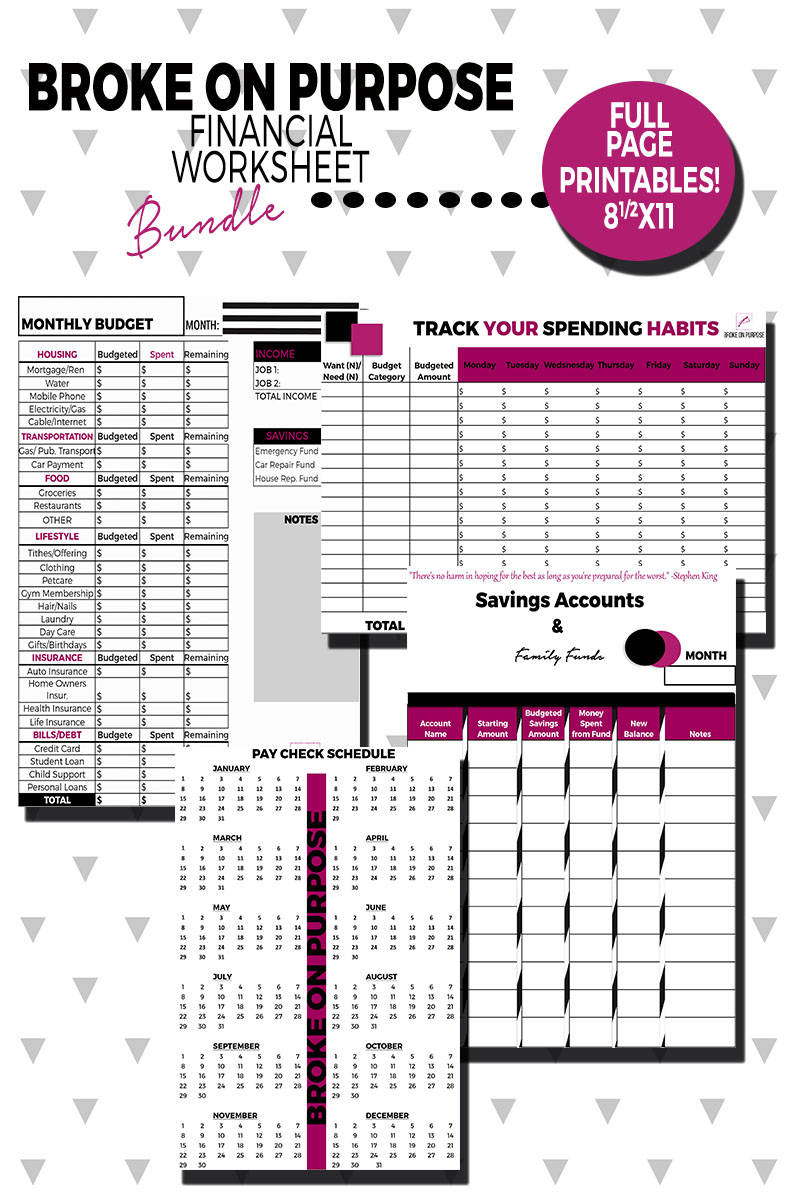 The Broke on Purpose Financial Worksheet Bundle is the perfect companion to the Broke on Purpose Ebook. Use the worksheets as you read through the book to help you create a winning financial plan for you and your family.
What's Included
Monthly Budget Worksheet
Outstanding Debt Worksheet
Debt Snowball Worksheet
Savings and Family Fund Worksheet
Pay Check Calander
Track Your Spending Habits Worksheet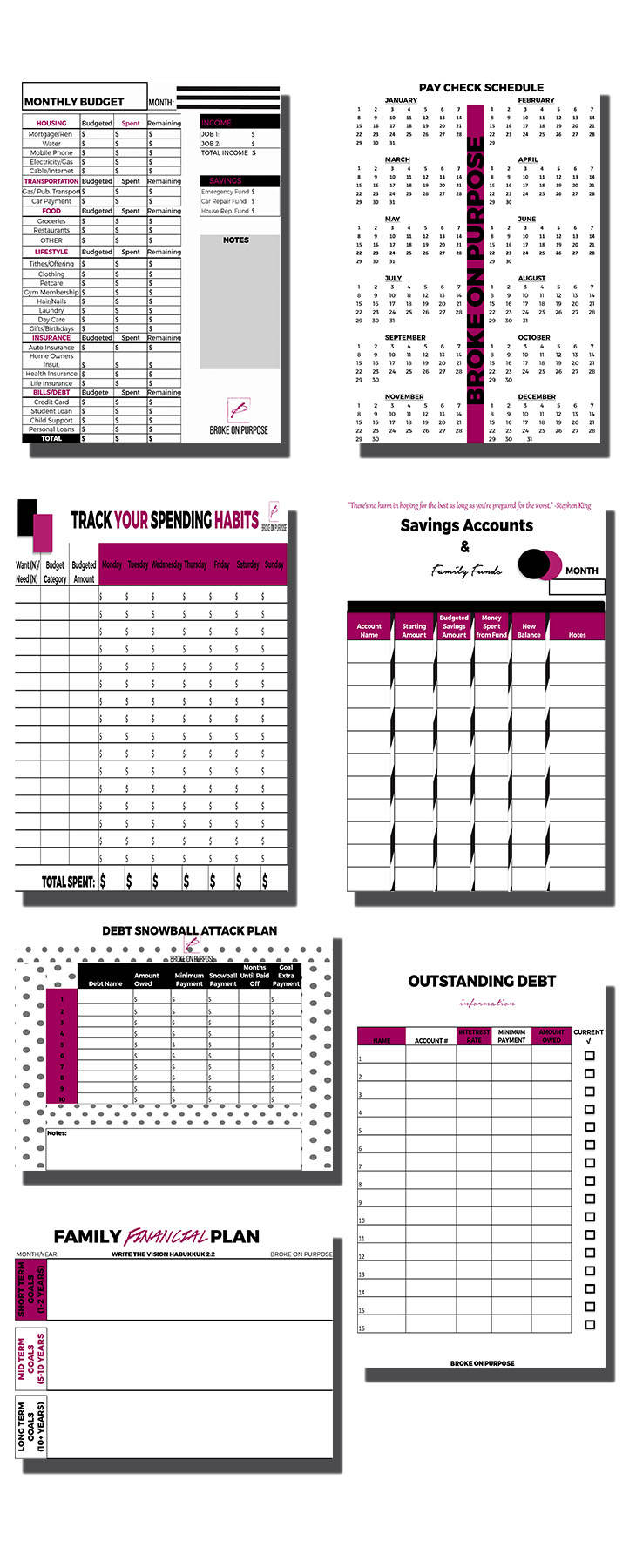 Use each of the financial worksheets in the conjunction with the Broke on Purpose Ebook or alone to help you create the best financial plan for yourself or your family. These printables are straightforward and user-friendly. Print them out and put them in a notebook for easy access or post them someplace noticeable to always remind you of the goals your working towards.
Use the Pay Check Calander to help keep up with your pay dates. This printable is also great for those who freelance or have an irregular payment schedule. Just highlight the dates you're expecting a payment so you'll never have to ask "do I get paid this week?"
Note: THIS IS AN INSTANT DOWNLOAD. You will not receive hard copies in the form of physical mail. You will receive your Broke on Purpose Financial Worksheet Bundle via email as soon as payment is processed. If purchase through an echeck your purchase will not be delivered until payment is cleared. Remember, no matter your situation you have the power to take back control. Please check spam/junk mail folders for delivery.
Want the Ebook also? Purchase the Ebook and Financial Worksheet Bundles here!
*ALL DIGITAL SALES ARE FINAL*