As I write this my checking account currently has a balance of $24.87. Yep, you read that correctly Twenty Four Dollars and  Eighty Seven Cents. You're probably thinking to yourself "girl you're broke" and your assumption would be correct. I am broke, however, I am Broke On Purpose.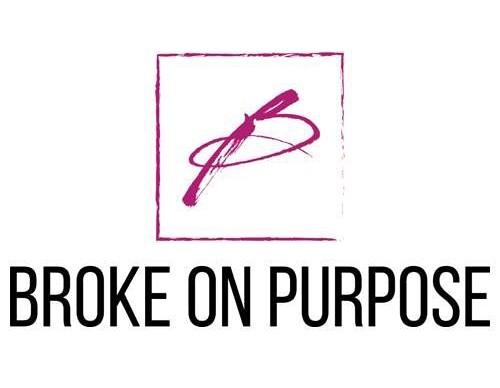 What does Broke on Purpose Mean?
Broke On Purpose means just what it implies, but for this instance I actually made the decision to be broke instead of someone else doing it for me. Growing up the word "broke" used in the context of not having any money was constantly thrown around in my household. Like every child, I picked up the term and started applying it to my situation when my money was looking a bit funny. If my account didn't hold an amount of money that I deemed good enough for my situation I was "broke". If I couldn't afford to go out with my friends my reply would be "girl I'm broke". The difference was that in these instances I wasn't broke because I wanted to be, I was broke because I'd allowed my situation to make me this way. To be "broke" is to be broken. It means that in some way or somehow you've allowed a crack to be formed somewhere in the infrastructure that is your life and you can't figure out how to put it back together until you get a little help in the form of your next paycheck. So, when that paycheck comes you put a band-aid on that crack and you continue the cycle until you're broke again. Some people might call what I just described living paycheck to paycheck or not being able to make ends meet. I call it a set up for failure.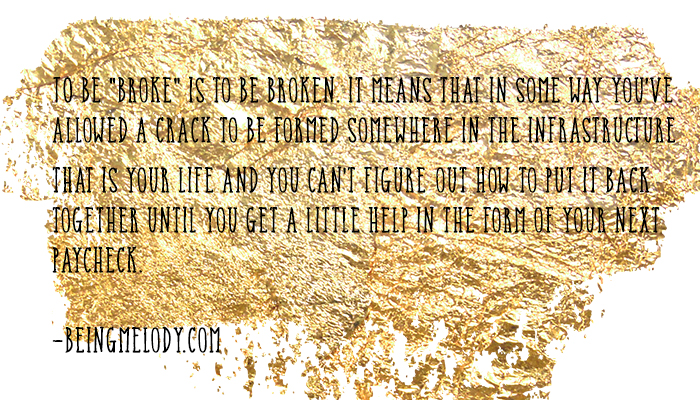 Why Am I Choosing to Be Broke on Purpose?
I've always done the budget in our household. Some months have been better than others, but my husband and I have always been able to live a comfortable life.  The budgeting system that I use is an excel spreadsheet. I create the budget at the beginning of the month and every Sunday I sit down and reconcile the budget based on what we've spent that week. This is typically how most households do it, and through this system I was able to keep track of how we were spending and where we were overspending. Since I am close to finishing up my time as Ph.D student I decided it was time to really sit down and look at our savings and our debts so that we could implement a plan that would put us in the best situation for a couple of different scenario's that could happen once I'm done. I've listed the situations in order of worst to best.
A. I finish my Ph.D and I have not found a job to transition into.

This means we have lost my income and are now relying solely on my husband and my deferred student loans are now due to be paid back.

B. I find a job, but it's out of state which means we must sell our house and move.

We need a cushion of savings to prepare the house for sale as well as money to move. Student loans are now due to be paid back

C. I find a job in the area. We don't move and continue to live our lives as normal except now student loans will be added to the budget.
When big changes arise in your life that affect the monetary situation in your household one thing you can always rely on happening is that the bills will still come every month on time, and you will be expected to pay these said bills every month on time. After listing out possible scenarios, I then went and wrote out a list of all our consumer debt along with their minimum payments due, interest rates and balances. This list included car notes, credit card bills, and student loans. I put them in order from smallest to largest and tallied up the total. This led me to the stark realization that we were not prepared at all for Scenario A or B and if we didn't make changes right away we were probably one catastrophe away from things completely falling apart.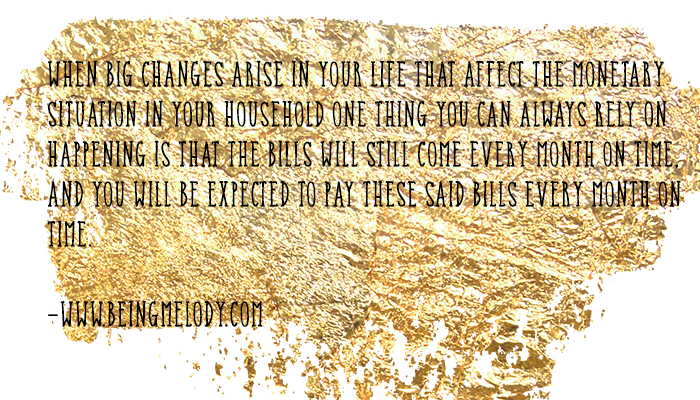 To be honest, I probably had a small anxiety attack at that moment. While our situation wasn't dire it was still eye-opening to see that we had been just waddling along, paying the minimums every month, enjoying life's pleasures, and not really taking stock of our financial situation. I then decided that immediately things would change and since I was probably the one who spent the most in the house I decided that I would start the month of March off broke. This meant I gave up my spending allowance, I gave up coffees, online shopping, dining out, and anything that could possibly cause me to spend money.  I decided to be Broke On Purpose for a whole month and for every month going forward until we'd reached our outlined goals.
Goals for the Month:
Move $2500 into a separate savings account for Emergencies only.
Save $500 this month.
Pay off First three debts on the list.
Wrap it Up. How Well did we do this Month?:
At the beginning of the month, I made a goal to pay off the first three debts on our list. Two of these were small credit card debts one being $90 for some things I think we purchased with our Amazon Store card and the other being $260 for some Sunglasses that I realize I probably didn't need at all and I could have returned, but since I really loved them I decided to just pay the bill and keep them. The other was the balance of $446 on my iMAc Desktop Computer that I purchased back in November. By March 13th, we paid off $796 in debt which equated to three consumer credit cards. If we would have continued to pay the minimum we would have only paid a total of $85 on those three debts this month. After crossing these debts off the list, we were excited to move on to the next and on March 18th, we paid the total balance of  $1087.00 on our JCPenney card.  In total, we paid off $1883.00 in consumer debt in as little as 2.5 weeks.  Since the month was not over and we'd already met all of our goals we decided to get started on the fifth debt on the list and have paid a total of $670 towards that.
For the month of March by living "Broke On Purpose" we exceeded our initial goals having paid in full four consumer debts and 50% of another for a total payoff amount of  $2553.00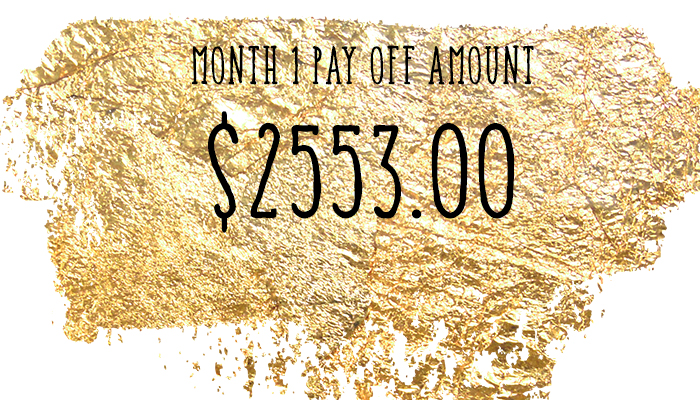 Admittedly this was a pretty hard month for me. I had to suck it up and pass up on so many things I had my eye on, but the progress of my sacrifice has me really motivated to get started with Month 2.  I plan to keep you all updated on our progress so stay tuned! In the meantime share in the comments your tips and tricks for getting a hold on your finances and taking back control. I'd love to hear them!