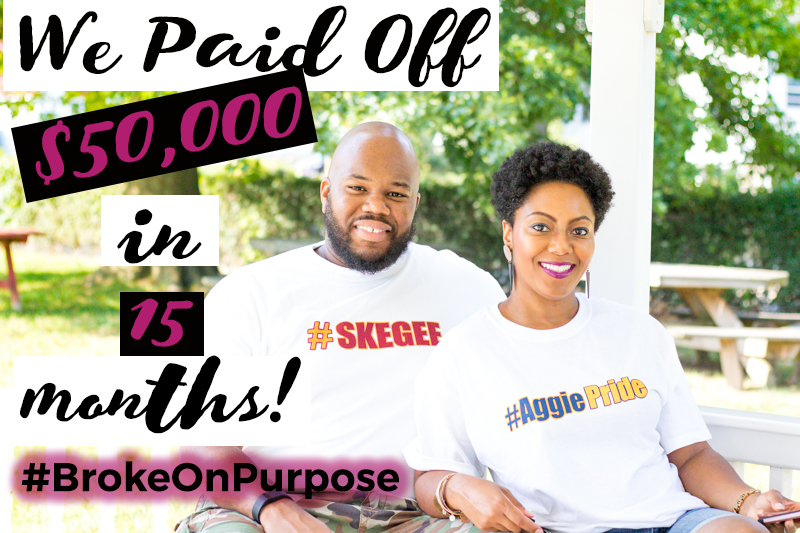 With June officially over were now embarking into the second half of the year. Every six months I like to take the time to sit down and go over the list of goals I wanted to accomplish within that particular period.  Going over what I've accomplished, what I'm still working on, and what I've yet to bring into fruition helps me to plan out my goals for the remainder of the year as well as shows me where I've been slacking. It's kind of like sitting down with the Broke on Purpose Financial Worksheet Kit and planning out your financial goals. By writing out short-term, mid-term, and long-term goals, you can always go back and revisit the plan to make sure you're on track. You can also do this with your budget weekly. Create a written budget at the beginning of the month and check back at the end of every week to make sure you're staying on task. Since living Broke on Purpose we've paid off over $50,000 in just 15 months to which we owe all to faith, teamwork, and hard work.
Often people ask me how do I predict how much money we're going to pay off every month since part of the money I bring in is from my side business can vary from month to month since I'm technically self-employed. The truth is we can only predict how much we're going to pay off from our written budget of guaranteed money coming in for the month and anything beyond that is a faith walk. For instance, because we paid off all our credit cards (besides the one we rolled that Student loan interest over into), and paid off both our cars we've freed up a good bit of money in our budget. Using the debt snowball method we've rolled all the money that was going into those payments towards the student loan next on the list while paying the minimum on the others. So, from the snowball, we're able to pay an add'l $1500 on our student loan. Anything we can pay towards the debt after this is money I bring in from working as a Digital Media Influencer, which again varies from month to month.
This does not deter us from writing the vision of what we would like to pay off every month. We know we can pay $1500, but we write down that we're going to pay an additional $2000 or $25000. Once we've written the number down we trust that God will provide, and we don't worry about it beyond that. Sometimes we make our goal, and sometimes we don't, but God always provides allowing us to knock out our debt.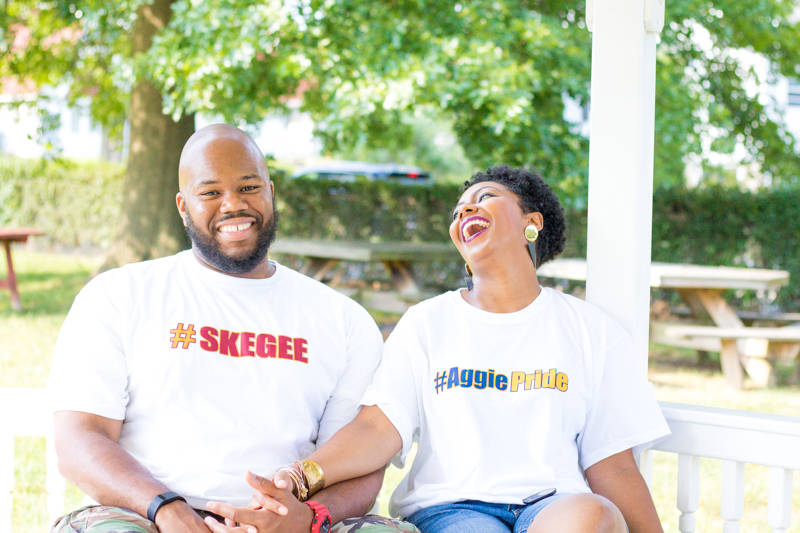 June 2016 PayOff Report
This month living Broke on Purpose we were able to pay off $4515, which is the most we've been able to pay off so far this year! We were able to achieve this goal due to receiving Windfall Money. Windfall Money is money that unexpectedly comes in. It can come in the form on an inheritance, surprise bonus at work, or even the lottery. Our windfall came in the form $1600+ check from the bank due to overpayment in our escrow account. When we received the check, the first thing I wanted to do was run and throw it at our student loans, but after speaking with my Father, we decided to hold on to it a bit to make sure the bank hadn't made some error. Once received paperwork that everything was in the clear we took out 10% for tithing and paid the rest towards our student loan.
The debt we're currently working on is a Student Loan Interest Balance Transfer, where we transferred accumulated interest onto a 0% credit card so that we could get control of it (read more about that here). We went into June with a starting balance of $17674 on the balance transfer and our balance for the beginning of July is $13,160. Our goal for July is to bring that balance down to below $10,000 by the start of August. One of the reasons I feel we are so successful living Broke on Purpose is because we have Faith, and we practice some serious teamwork. Our goal is to pay off a total of $45,000 by the end of the year. So far for the 2016 year, we have paid off  $20,718.
 Since we've been living Broke on Purpose these past 15 months we've paid off a whopping $50,124!
Visit the Broke on Purpose Facebook Page
Like Broke on Purpose on Instagram