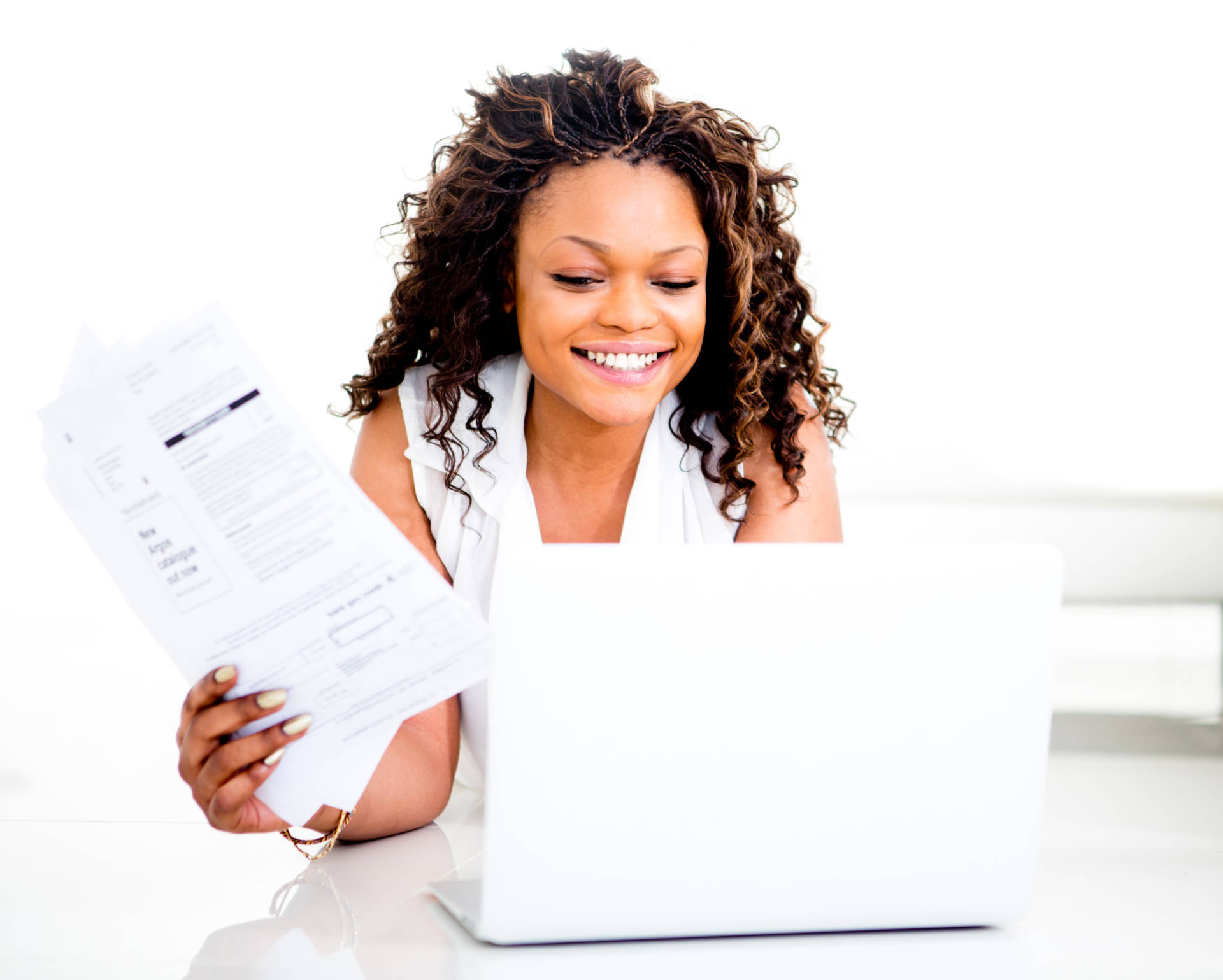 Have you ever noticed that when you don't pay attention to your money it mysteriously disappears? Okay, 99.9% of the time the money doesn't just up and vanish, but it sure feels that way when you're not keeping track of your spending. I remember times when my husband and I would just swipe our debit cards and not even question whether we had enough to cover what we were spending. We had the bills set to auto draft, and we both assumed that the other was keeping up with things, so as long as all the bills got paid and we weren't overdrawn on any accounts then we were fine. We were basically living like Ostriches with our heads stuck in the proverbial mud when it came to finances.
Once we started living Broke on Purpose, I found myself turning into something that I dreaded. I became a "Micro Manager". I learned very quickly that I absolutely can not stand being micro-managed on the job, but I also learned that if we were going to stay on budget, I had to become the one thing that I despised and start micro-managing our money. I now check out accounts twice a day to make sure everything is in order. I even check on the debts we're paying off to make sure any money that we scheduled to be paid had been applied. Some people may feel that writing out a budget is enough, and I wish it were that easy. However,  it takes hard work, diligence, and communication to make sure that you and your family are sticking to your written plan. When you're not paying attention is when you also when you get off track. Marcus and I have overspent several times in our dining out category which is why we've switched to using the cash envelope system for keeping track of categories where we're more prone to not stay on budget.
Micro-managing our money also helps me to keep track of hidden fee's or fee's that I was simply ignoring before. Fee's are a big way that banks make their money. An overdraft fee can cost you $35 a pop! There are also maintenance fees and fees for not keeping your balance above a certain amount. Did you know that the average bank account has up to 50 fee's associated with it, most of which aren't even disclosed by the banker, but written in the fine print when you sign up for the bank account? If we don't keep a certain amount in our money market account, we're charged $12 a month. When you're living Broke on Purpose having $12 deducted from an account that your using to help save money is not something to ignore.
Micro-manging will also help you stay on top of errors allowing you to adjust your budget as soon as their caught. Our electric company debited us twice for a bill. Since I check our account every morning and evening like clockwork, I noticed the mistake immediately. When I phoned the electric company, they admitted they'd made a mistake and told me that I would be getting a refund in the mail, and it would take a few weeks. This also happened with Comcast, as our bill went up from $81 to $113 unexpectedly! Since I'd caught the mistake early, we were able to adjust our budget to make up for that loss from the electric company, but imagine if I hadn't checked our bank account for a few days or even a week which was customary back in our frivolous spending days.
If you don't see yourself  adopting an obsessive compulsive disorder with your finances like I did, it's still a good idea to check your accounts on a regular basis to make sure you stay on top of what's going in and what's coming out.