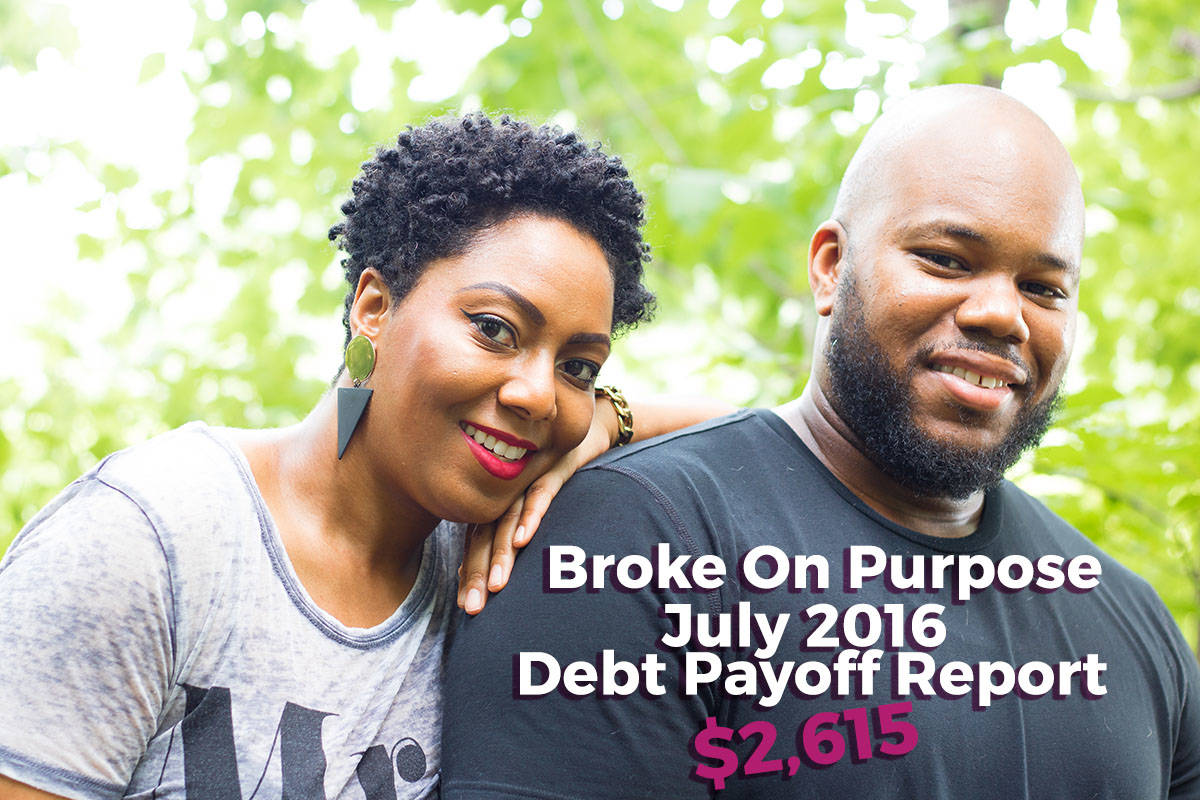 This month we had a lot to celebrate! July ushered in our Five Year Wedding Anniversary as well as Marcus's Birthday. Through all the happy moments this month kept us pretty busy, as I'm in the middle of writing my dissertation and completing experiments so that I can graduate and Marcus has been super busy with work. We've still been working our Broke on Purpose plan and all your comments on our Facebook and Instagram pages keep us motivated and focused on making it to the finished line. We thank you all for your support.
July 2016 Debt Payoff Report
We started off the month of July still working to pay off the student loan interest we had transferred to a credit card that gave us a promotional interest of 0% for 12 months. If this is your first time happening upon our Broke on Purpose journey, you can check out why we decided to do a balance transfer by reading this post. Our current balance on this loan was $13,160. We were able to pay $2615 towards the interest bringing the balance down to $10,545.
Though the amount we were able to pay off this month was less than other months, however, it's over 2x's more than we what we were able to throw out our debt last July ($1203.00). While I was a bit discouraged that we didn't hit our usual average of $3000 it was motivating to see how far we'd come from the payment we made this same time last year. We also had a couple of unexpected things pop up that we had to pay for. We bought a new very much needed vacuum that ran $86 and had a surprise dental bill for $135. We also may or may not have gone over on our dining out budget which is something we sometimes do and trust me we're working on it!
We had a budget meeting over breakfast this morning, and we're locked, loaded, and ready to tackle August with a budget we plan to stick with. With only a little over $10,000 left to pay on this student loan interest, our goal is to get it knocked out before the start of November.
OUR TOTAL AMOUNT PAID OFF TO DATE IS

$52,739!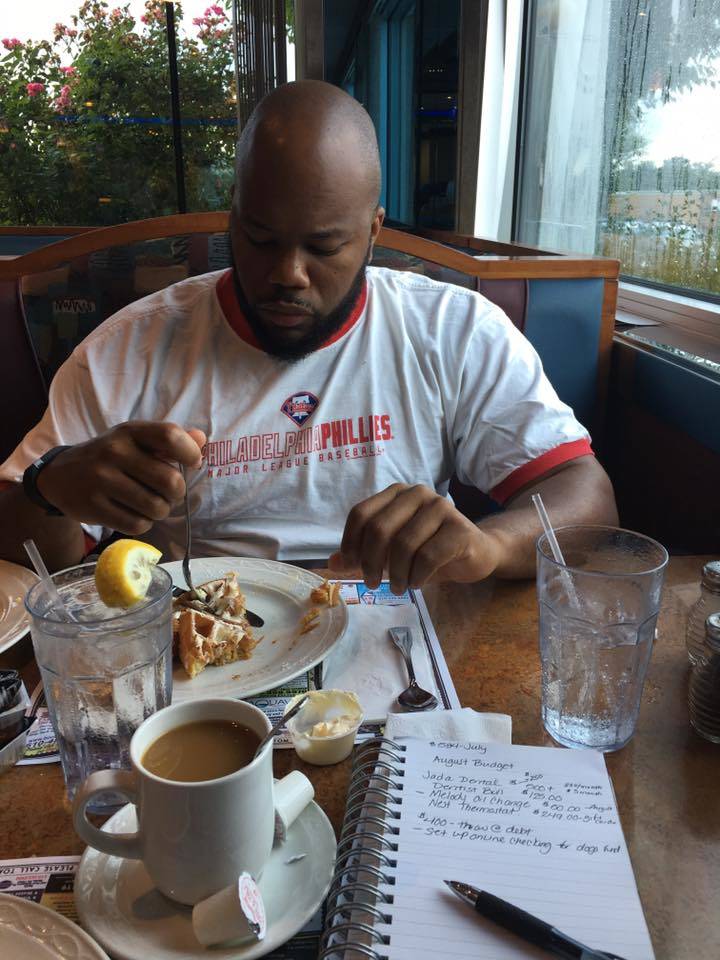 We'd love to hear about your month living Broke on Purpose? How much debt did you pay off? Remember no amount is too small when it comes to working towards becoming debt free! Share your story with us in the comments below.