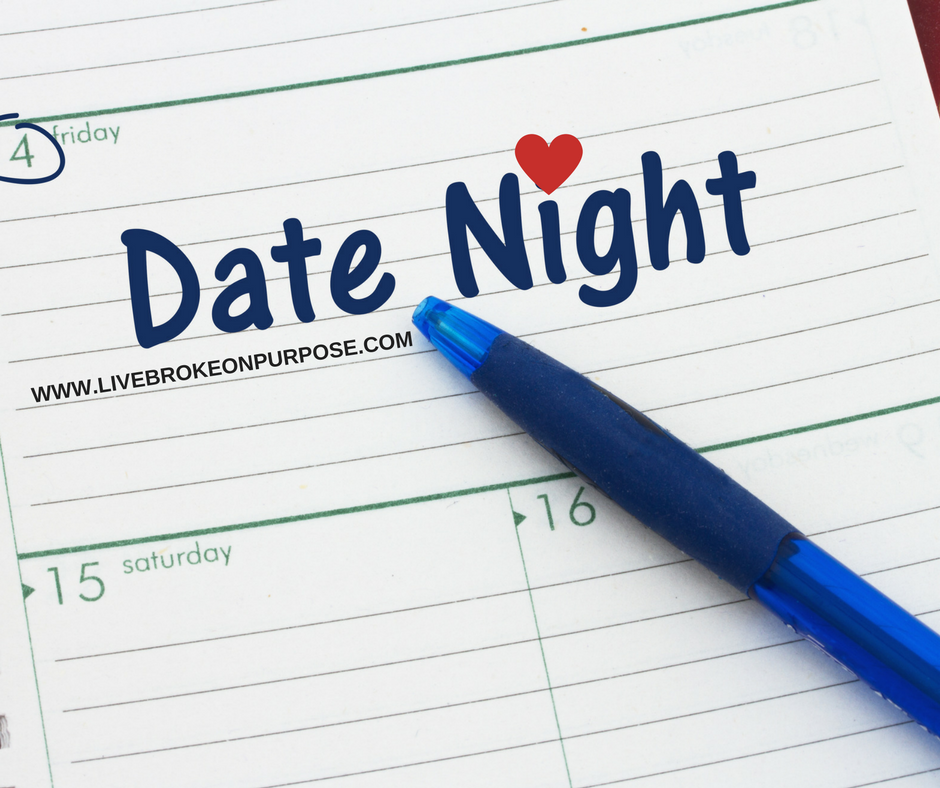 Most people assume living Broke On Purpose is all about sacrifice, which is not the case. The key with Broke On Purpose is about setting priorities and sticking them. One of our budget categories is date night, and each month we look forward to using that category for all it's worth. There are a few things we like to do the make our date night budget go a little further.

Look for coupons and specials to restaurants and events. Sometimes restaurants have coupons for filling out surveys or signing up for their email club. These savings can stretch your budget.

Taking advantage of happy hours or special dining times are great ways to save. We were able to make use of this at a restaurant for Melody's birthday. Eating dinner a few hours earlier can give you a chance to eat great food at a great price plus you'll have extra money left over for dessert.

If you're lucky enough to live in a city that has Restaurant Week, you'll find that this is a great thing to do for date night. Restaurant week affords people to the chance to try great restaurants that they would never even consider at an affordable price.

There are great opportunities to catch movies and plays at a deep discount if you go to a matinee show. Most theater productions like plays and musicals have matinee shows at a discount. The price can also change based on seat location. 

Free events are always a great way to stretch the date night budget. Most times museums and art galleries have free nights or pay what you feel where they ask for a small donation. Larger cities have great things to do around the holidays like holiday decorations and free concerts.
RELATED POST: How to live wealthy on a budget.
RELATED POST: How to fit Date Night into your budget
Honestly, most date nights for us end up being take-out from a restaurant, maybe a pizza,  a few movies, and maybe a few drinks that we make at home. Date night is not always about spending money. The key to date night for us is to spend quality time with each other. Plus whatever is left over in that date night category is moved to pay off debt, which is the ultimate goal.