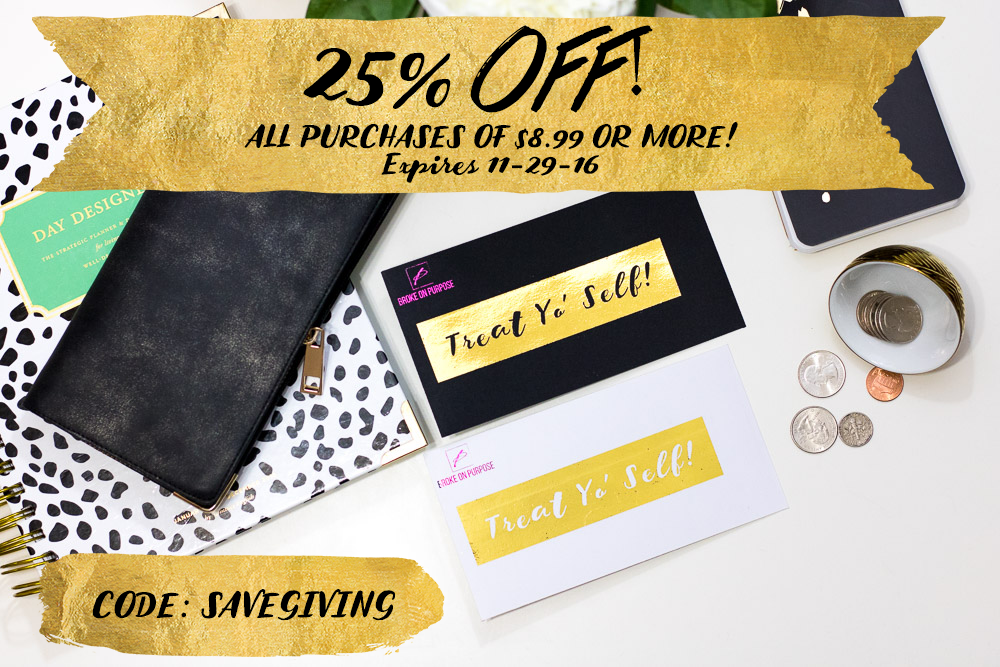 IT'S OUR FIRST ANNUAL SAVEGIVING SALE!
We have so much to be thankful for this year. One of the biggest things we're thankful for is all your support! This year we're excited to be passing on the savings to you with our first annual SAVEGIVING SALE! Save 25% off all orders of $8.99 or more. This sale includes the Broke on Purpose® Ebook, worksheets and Money Envelopes and expires 12:01 am 11/29/16. Use code SAVEGIVING at checkout!
New Envelopes Added and Changes
If you've been following us on Instagram you'll see we've added three very HIGHLY REQUESTED envelopes, Household Stuff, Cheerful Giver, and Baby's Cash. We've changed the Broke on Purpose Mega Envelope Bundle to now include these three envelopes which increased the bundle from nine to twelve! There was a small price increase to accommodate this, but no worries we still have our Original Bundle available as well as a new, and also highly requested, CUSTOM BUNDLE option!
With the custom bundle, you can pick and choose between all 12 of the envelopes to create the perfect bundle for you! You can also use this feature to add on to the Original Bundle.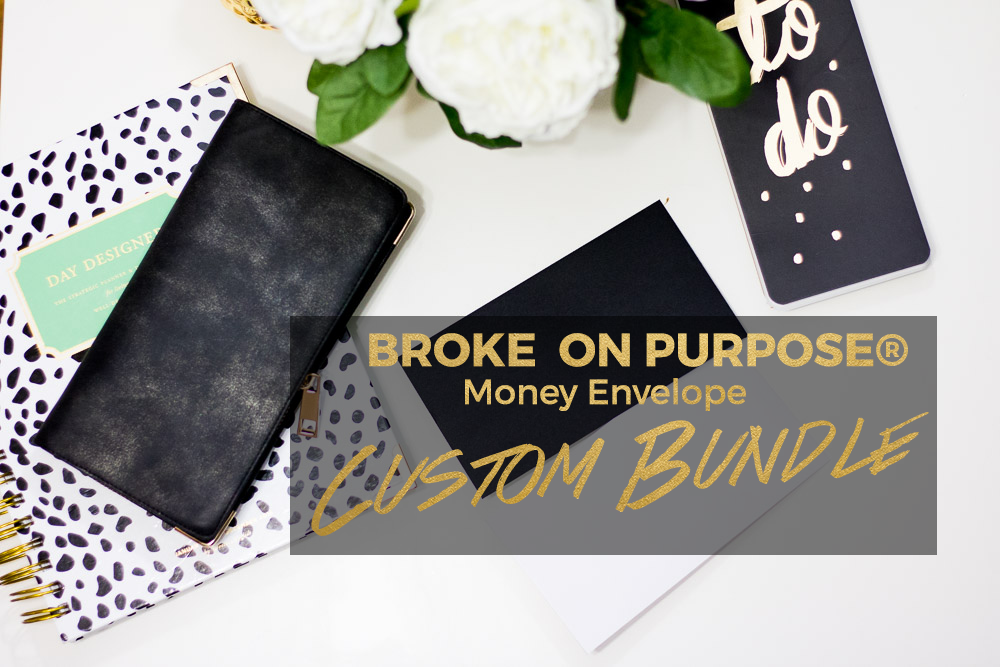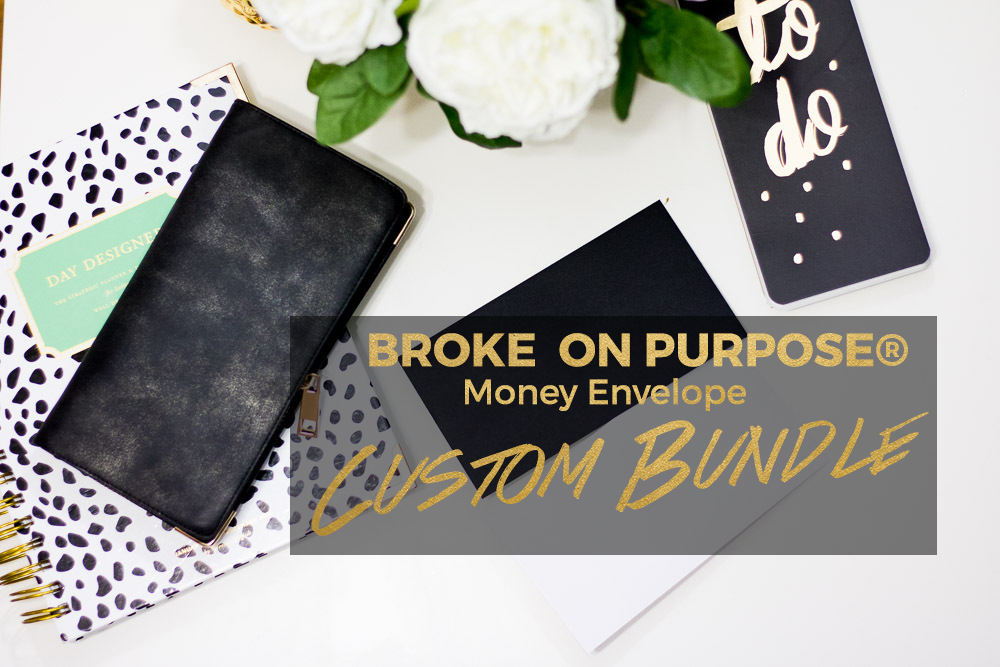 If you're new to Broke on Purpose and aren't familiar with our story be sure to pick up our Ebook which explains it all. Including the steps we took to get started paying off $212K (yes, you read that correctly) of debt!