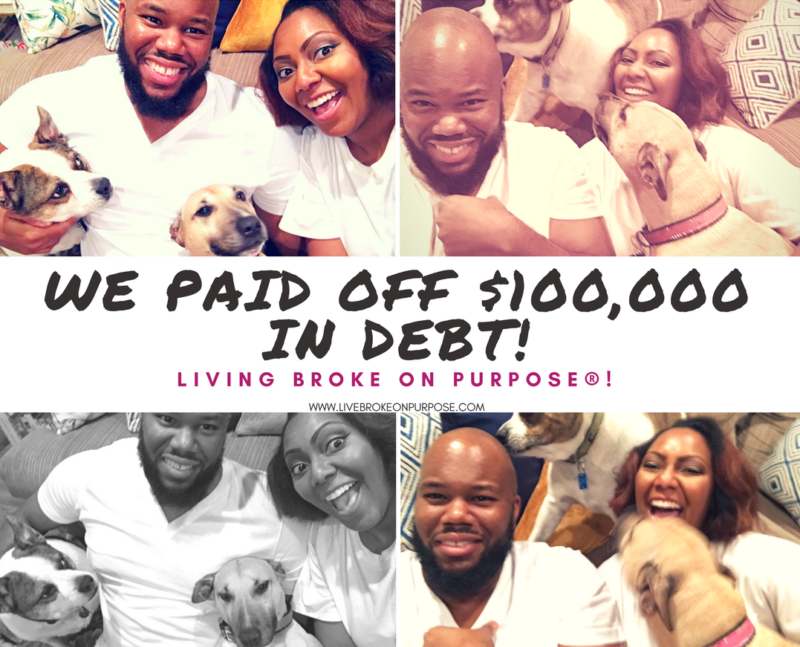 Hey everyone, Melody here and I am writing this Broke on Purpose Debt Payoff Report in much better spirits than last month. Per usual time flew by this month and can you believe today marks the last two months of 2017? That's a pretty big deal! Now is also the perfect time to start writing out your goals for next year. You don't have to wait until January 1st, 2018 to decide that you want to start changing your financial outlook. You can start right now!
We started Broke on Purpose in March of 2015 way after that New Years Resolution wave had died down.  Remember your personal finances are personal. While it's nice to have people cheering for you and supporting you, you don't need them to start. In the last post, I talked about three changes one should make when they're ready to face their debt. The common theme in that post was that it took you being willing to change. Not your best friends, not your mother, not even your significant other. You have to be willing to take that first step. Along the way, everyone else will fall into place where they need to either as a supporter or a silent onlooker.
Last month we were completely off budget, especially in our dining out category. This month we got it together made an effort to go to the grocery store and cooked. I shared some of those meals on our Instastories. If you're following us on Instagram (@BrokeOnPurpose) or Facebook, you probably saw that we only had $6 in our checking account yesterday. Since I like to micromanage our money I saw that before Bank of America even sent out a text to alert us of the low balance. Having low balances like this at the end of the month is typical for us as we usually wait until the end of the month to see how much we have left over in our budget before making one last debt payment. Sure, it'd be nice to be nice to see that money sitting all pretty in your account, but what good does it do you if your student loans are accruing interest on a daily basis?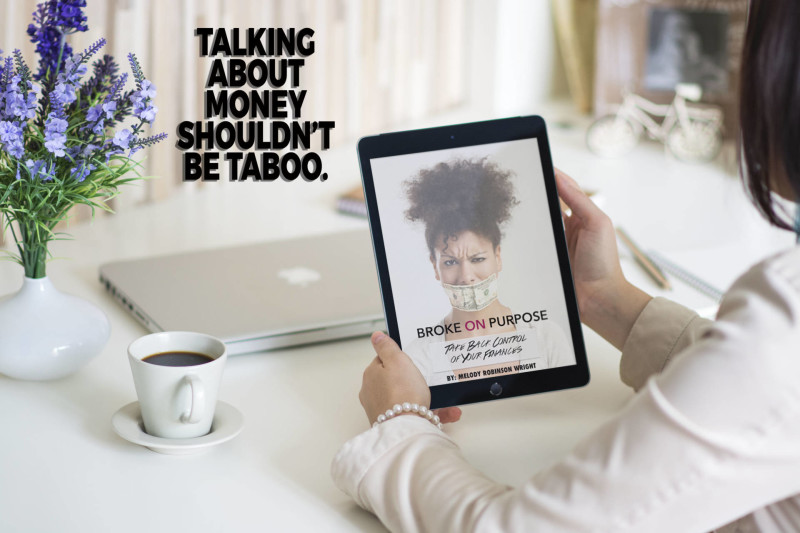 Budget Changes
These past two months our spending in the "Pets" category has increased significantly. With the travel, we've had to put our dogs in boarding for a few days, and lawd have mercy it ain't cheap! I'm also not a fan of PetSmart and their overpriced boarding add on's. They're also biased to "bully breed" dogs making us pay more then we would should. It's almost like racism or I guess in this instance Breedism in the dog world. Since they were our only option at the time we had to suck it up and deal with their biased rules. We also have a dog who is overweight. We've tried everything to promote her weight loss on our own, cutting back her food, supplementing with green beans, longer walks, and even the dog park, but her weight is barely moving in the right direction. We've decided that two days of doggy daycare (not at PetSmart) a week would be great for her as it would really increase her activity. Unfortunately, this is going to come at a rate of $66/week for us since one dog would go twice a week and the other (you know you can't leave the sibling out) would go once a week. We've decided to give it a try for one month to see how this helps her in the weight area.
Our Cell Phone bill also went up by about $30. With me traveling I was burning through our data plan. This warranted a switch to an unlimited data plan. At this time we don't have any intentions to upgrade to the newest iPhones. We plan to pay cash for our next upgrades and not get caught up in the cell phone leasing game again.

Debt Payoff Report
I've had to cut back significantly on my side hustle gigs due to my new job. This still didn't stop us from putting all our irons in the fire and really went after our debt this month. Our goal is to finish paying off the loan of ~$9000 and pay off our ~$7000 loan as well before the year is over. I would really love to go into 2018 with us being under $100K in debt.
Amount towards debt: $5001
Remaining Balance of $9071 loan $2262.00
Amount paid since living Broke on Purpose (31 months): $101,645
I've sat and thought about what it would feel like to have paid off over $100K of our debt. I would to say that confetti fell random people came up and congratulated me, but that only happens in movies. I thought of doing something fun to celebrate, but the chaos that ensued when we were trying to take a quick family picture with our dogs was enough fun to last us a while. It's still hard to believe that we've been at this for 31 months. In March of next year, it will be three years. To think I used to get anxiety when I would look at my student loans. Now I'm constantly looking at them and coming up with different scenarios in which they'll come to an early demise. What used to give me pure fear now gives me excitement!
This entire process has been one big challenge for me. Every month I push myself to see how much more I can pay off than last month. Seeing the balances become smaller and smaller is my fuel. One of the challenges I gave myself was to get my student loan payment for my Great Lakes loans under $300 before they went into repayment. When I started this challenge they minimum estimated payment was $944 on an $88,000 balance. Can you imagine paying $944 a month in just a minimum payment? With one more month to go before my repayment officially starts our current estimated payment is $388. I'm faithful that I'll beat this challenge.
How was your month living Broke on Purpose®? Share with us in the comments below!
How Our Broke on Purpose® Journey Started
Visit the Broke on Purpose Facebook Page
Like Broke on Purpose on Instagram
Grab the Broke on Purpose Ebook and the Broke on Purpose Money Envelopes